British Council: Venice Biennale 2023 – Holding space for the rituals of diasporic communities
Cause
Diversity + inclusion / Regeneration + community

Services
Visual identity / Exhibition signage / Print / Digital / Social media/ / Motion / Advertising 



The 'Dancing Before the Moon' British Pavilion shows how people of different cultures make sense of the world through ritualistic acts. The curatorial theme resonated with us on a visceral level. It evokes the rituals in our cultural heritage and the significance of these being given space inside the British Pavilion.
Context
Dancing Before the Moon promotes the idea that everyday rituals (from growing food and cooking to playing games and dancing) are tools for diasporic communities to establish spaces and presents new ways of thinking about architecture and the built environment. The exhibition reflects on ancestral practices of the artist's homelands.

Approach
This year the British Pavilion speaks to not just the 'expected' core cultural, B2G and B2B British Council audiences, but also a new, younger and more diverse audience. It talks to an audience who may have never heard of nor felt welcomed by similar institutional, cultural moments before.  
Drawing on our shared cultural heritage as a studio, we created a ritualistic visual identity of diffused edges and portals, reflecting the rituals of the British diaspora. Diffused edged imagery and colours are a reference to Asian and African visual styles. The colour palette is also a nod to the pavilion title and celestial light. Shapes representing the artists' commissions act as portals into the pavilion echoing the migration journey. 
The visual identity invites all the audiences into the pavilion both in person and digitally through the overall brand of the pavilion, film, social media assets, merchandise, exhibition graphics and a nationwide advertising campaign.

Impact
The British Pavilion is open to the public 20th May - 16 November 2023.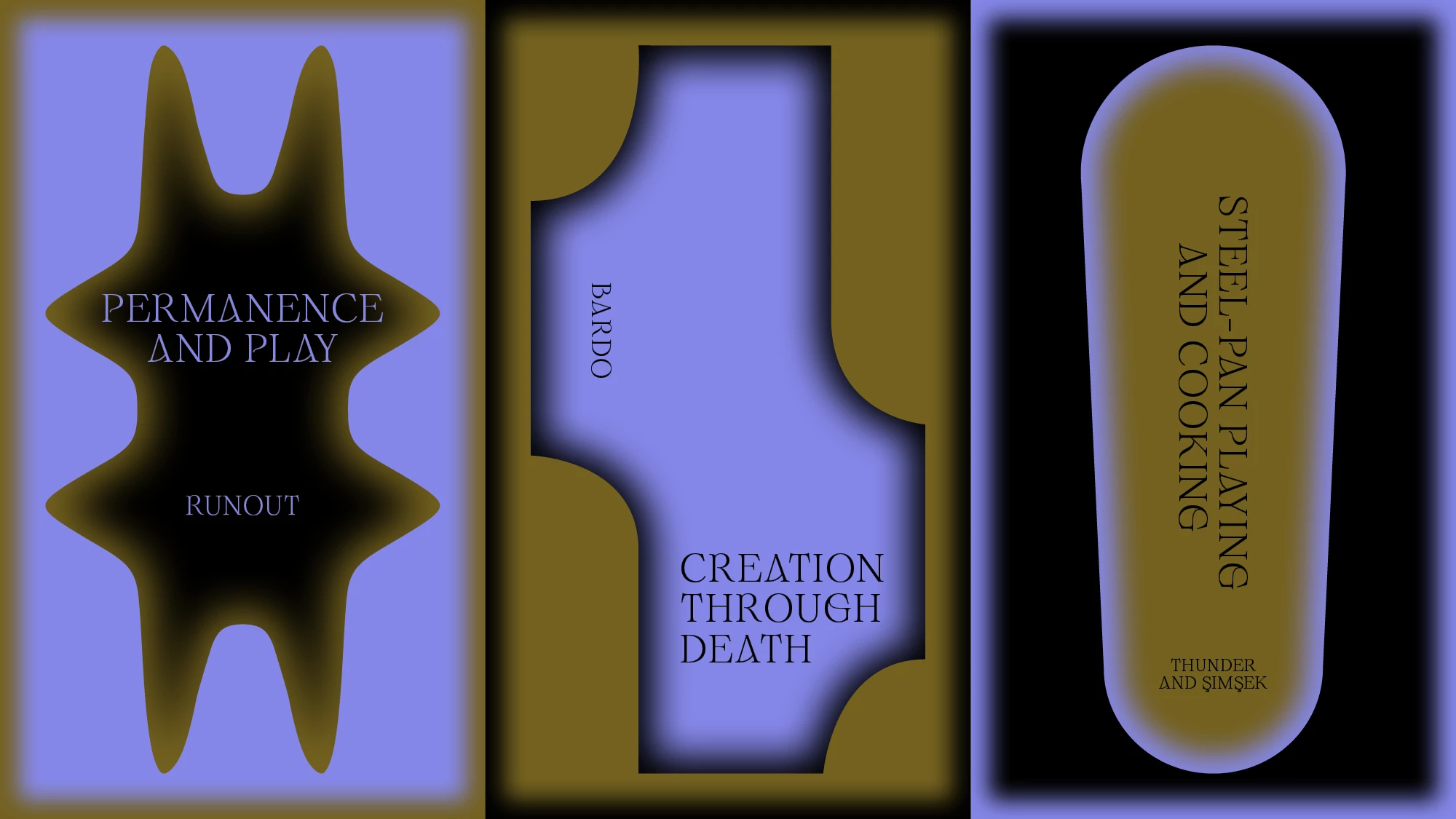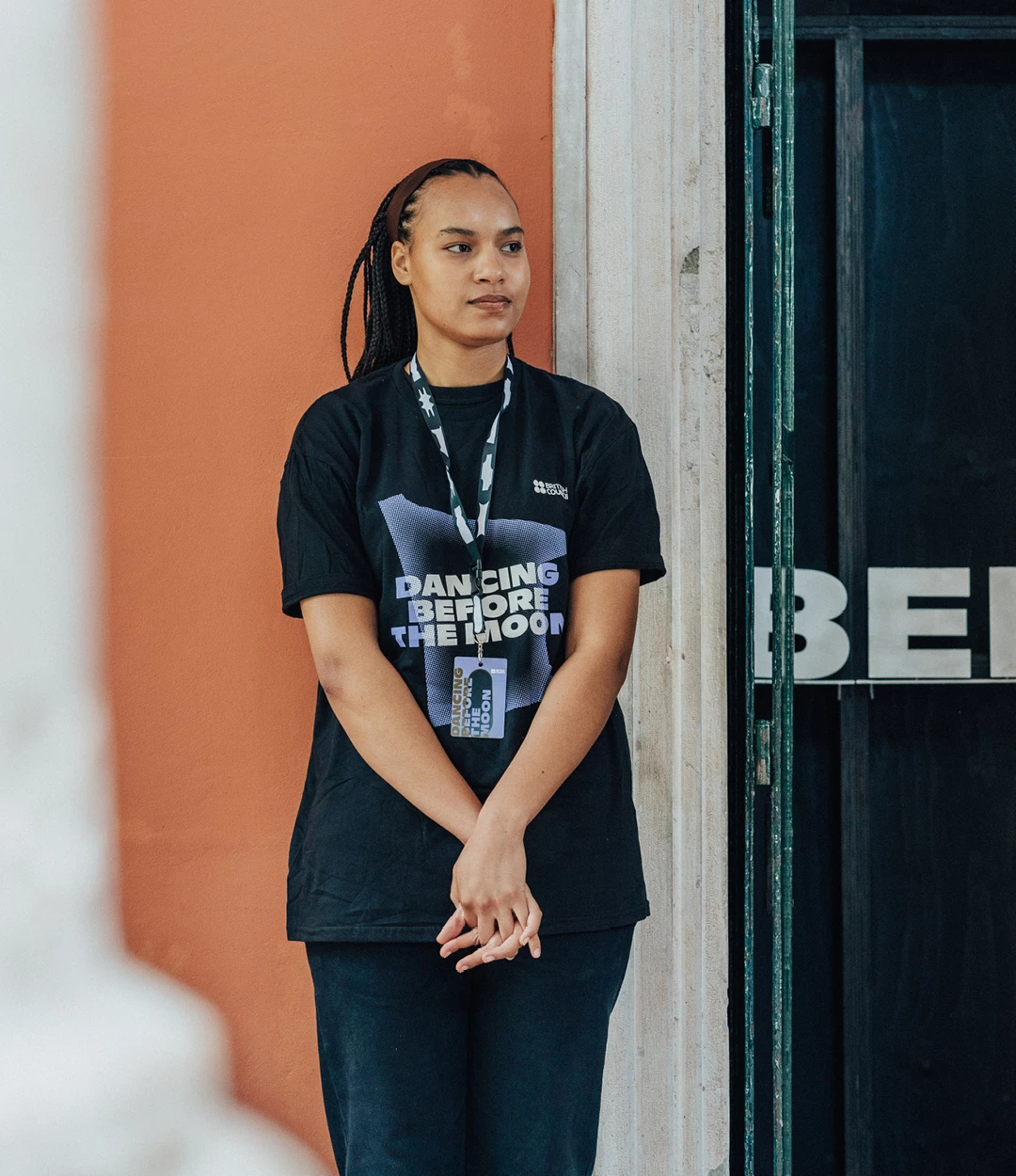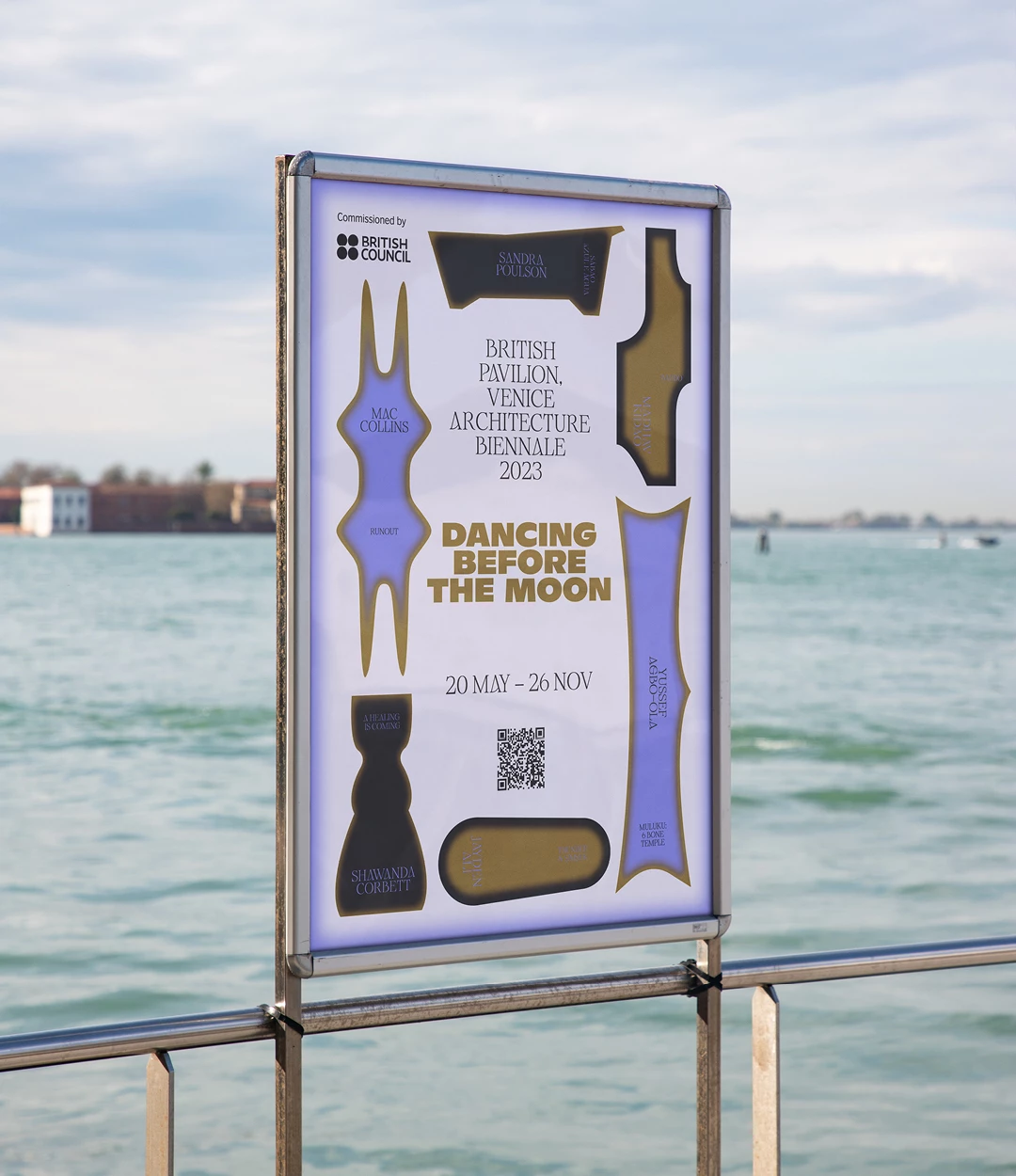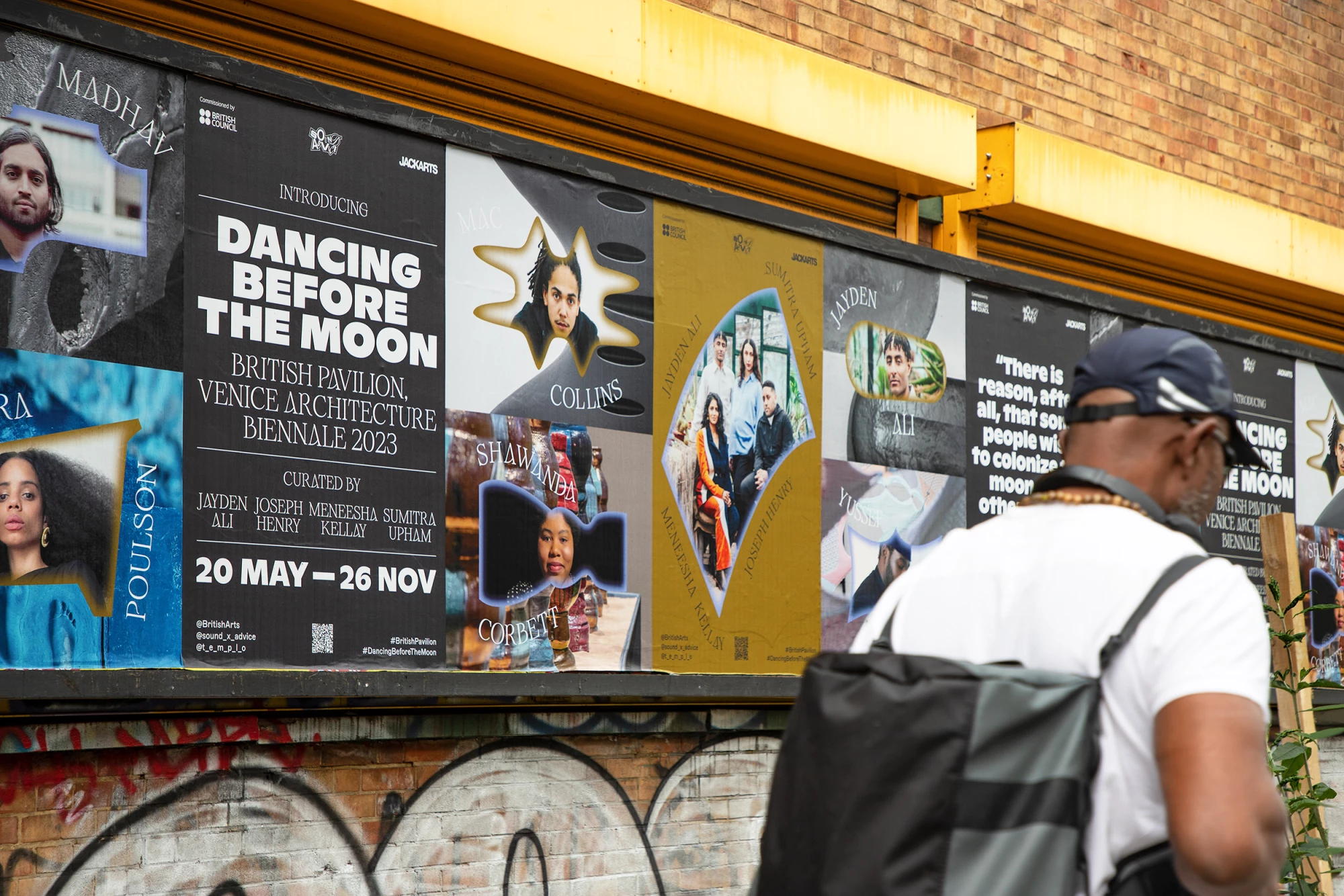 Upholding and giving space to the rituals of Britain's diaspora.