United Nations – Highlighting human stories
Cause
Human rights + accountability

Services
Visual identity / Strategy / Infographics / Social media  
As a result of the complexity and structure of the organisation the United Nations (UN) was struggling to maintain a relevant public image. We needed to find ways to stretch the iconic UN brand and create a clear and distinctive visual system that put the focus back on the work of the organisation
Context
The UN, is an intergovernmental organisation whose stated purposes are to maintain international peace and security, develop friendly relations among nations, achieve international cooperation, and serve as a centre for harmonizing the actions of nations.

Approach
We began by playing with the wreath device to frame, embrace and contextualise the human stories at the heart of the United Nations' work. We introduced a new typographic, imagery and infographic style to visually unify the organisation.
We brought this refreshed brand approach to life through a highly sensitive investigation, which exposes the war crimes in Gaza. As part of the report's visual assets we created a series of thought-provoking and cohesive images and infographics that were used by media around the world.

Impact
The report gained worldwide media attention and was featured in BBC News, Al Jazeera, The Economist, New York Times, Haaretz, Channel 4 news, The Independent and CNN coverage and features in the Deidgn Museum's exhibition 'Hope to Nope'.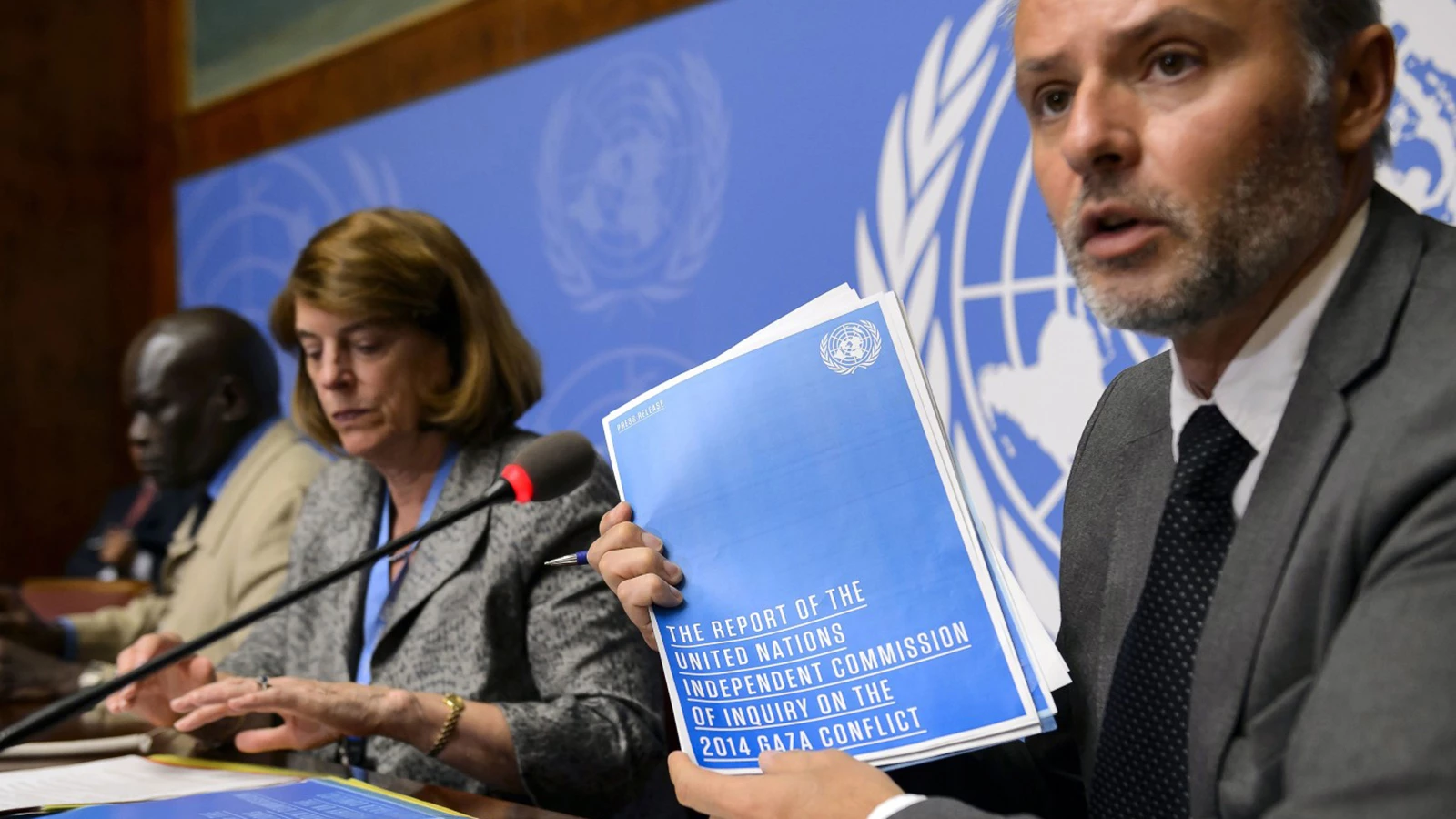 Upholding and giving space to the rituals of Britain's diaspora.