Survivor of Torture – Empowering survivors
Cause
Human rights + accountability / Diversity + inclusion

Services
Visual Identity / Strategy / Motion



Our migration journeys mean that we understand the vulnerability and isolation of those affected by war and torture. Survivors often fall into a gap and feel they don't have a place in society.
Context
Survivor of Torture is a new UK based charity. The charity aims to rebuild survivors of torture and reintegrate them into communities. They are often suicidal, shivering without warm clothes, and unable to access services because they don't speak English. Survivor of Torture carries out a number of services such as English classes, sponsorship of vocational training, liaison with GPs, trauma yoga and most interestingly shaking classes.
The aim is to help survivors turn the corner and imagine a future. Intervening at an early stage prevents decades of despair, self harm and dependency.

Approach
The project was run as a live brief with students from Arts University Bournemouth and the visual identity is a result of the collaboration between the students and our studio. Our creative director Pali art directed the process from the students' initial ideas through to the presentation pitch to the client.
We then took winning submission crafting and refining the final visual identity. The logo is built around the idea that the words 'Survivor' and 'Torture' should never be near one another. The line that separates the two words is a hand drawn representation of each survivor's route into the UK. This concept is reflected throughout the identity including the website where the logo is stretched across the whole home page.
The brand is currently rolling out across advertising, merchandise and online. As language is often a huge barrier, we have also developed a series of universal medical and emotional state flash cards to help survivors communicate with the public and doctors if they are suffering from effects of being tortured and need immediate assistance.

Impact
TEMPLO carried out a series of art therapy workshops with the asylum seekers, using string (inspired by logo) to create imagery based on the idea of freedom. This art has been turned into postcards, which will be sold to raise money for the charity. All proceeds will then be invested in providing essentials to the survivors.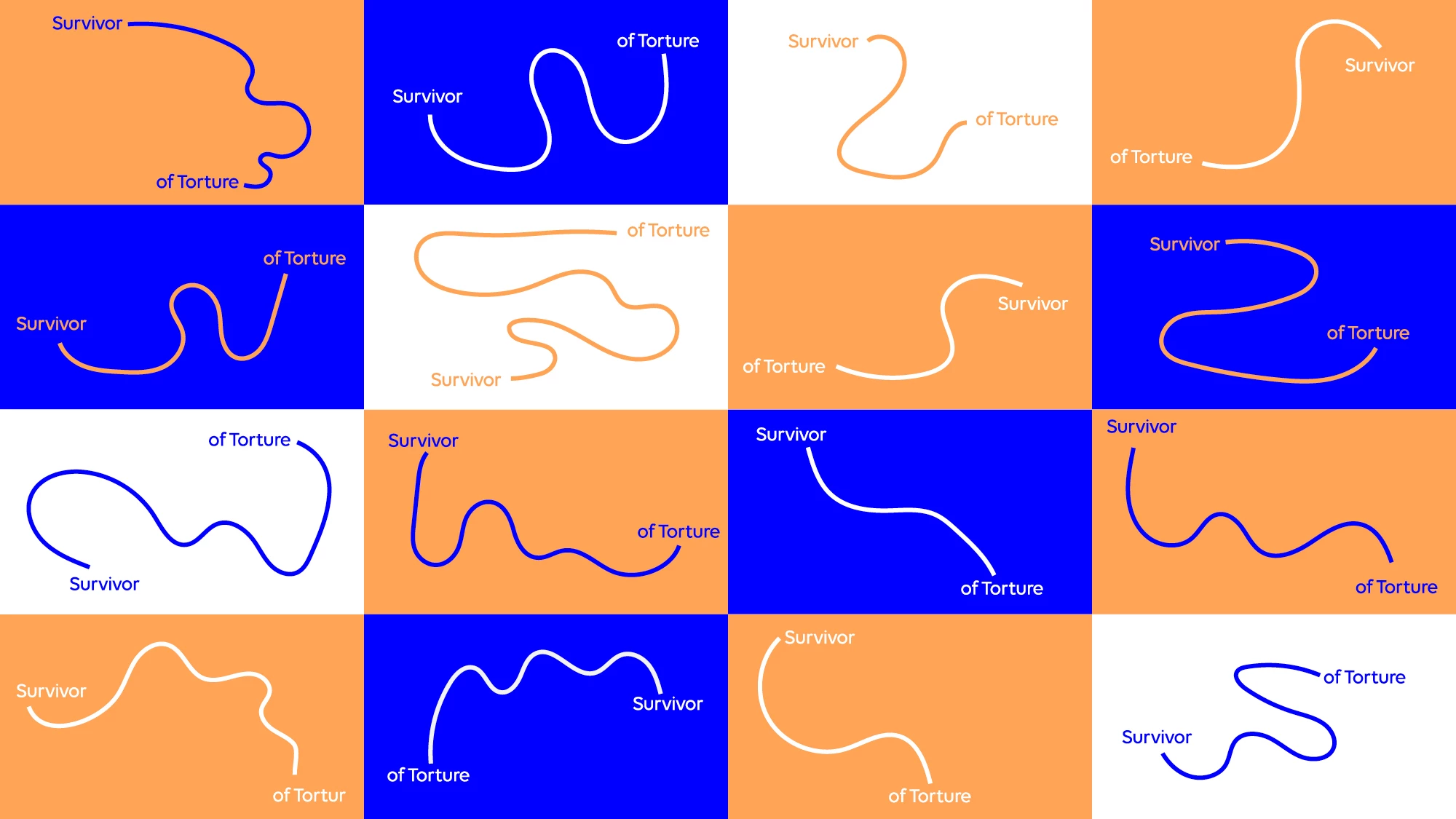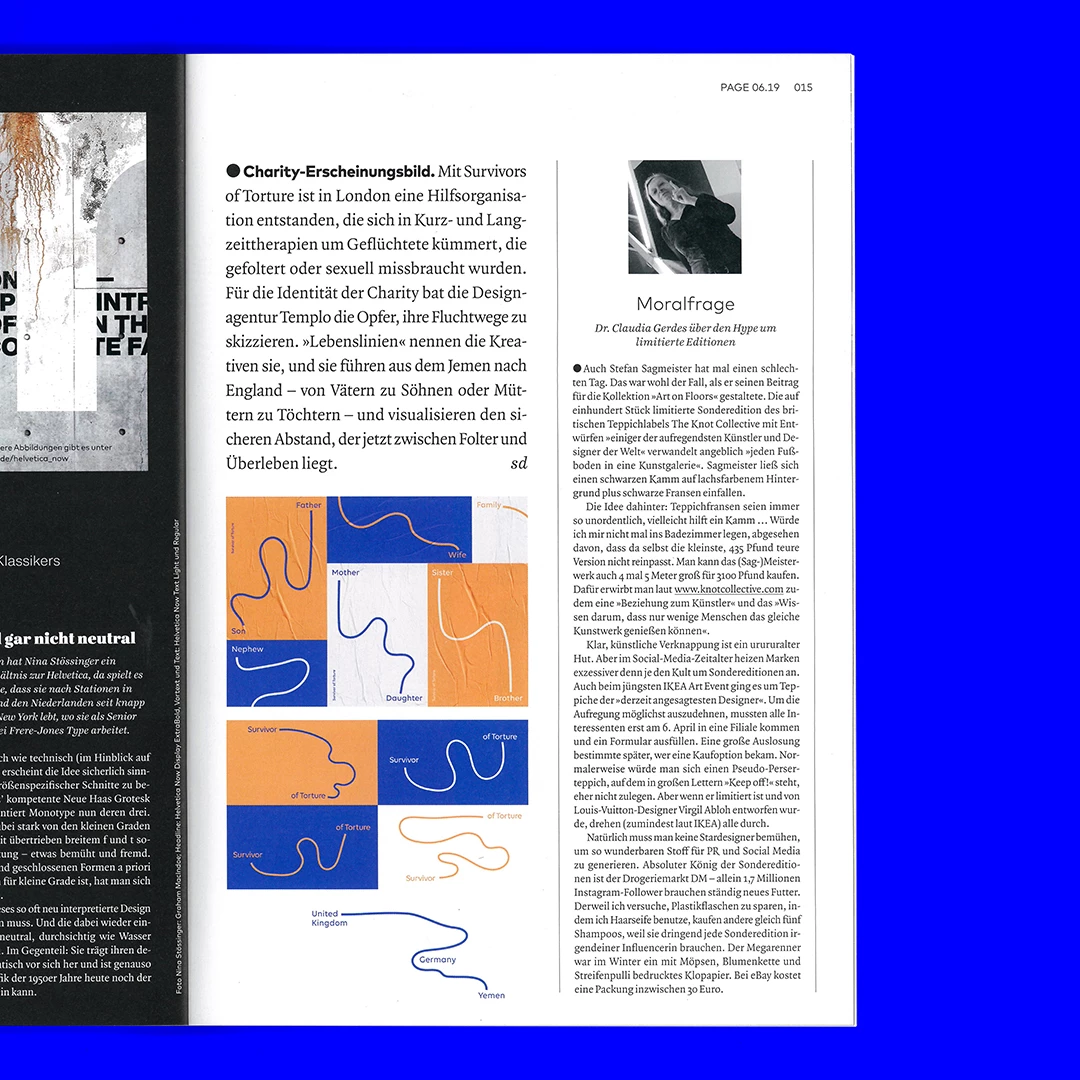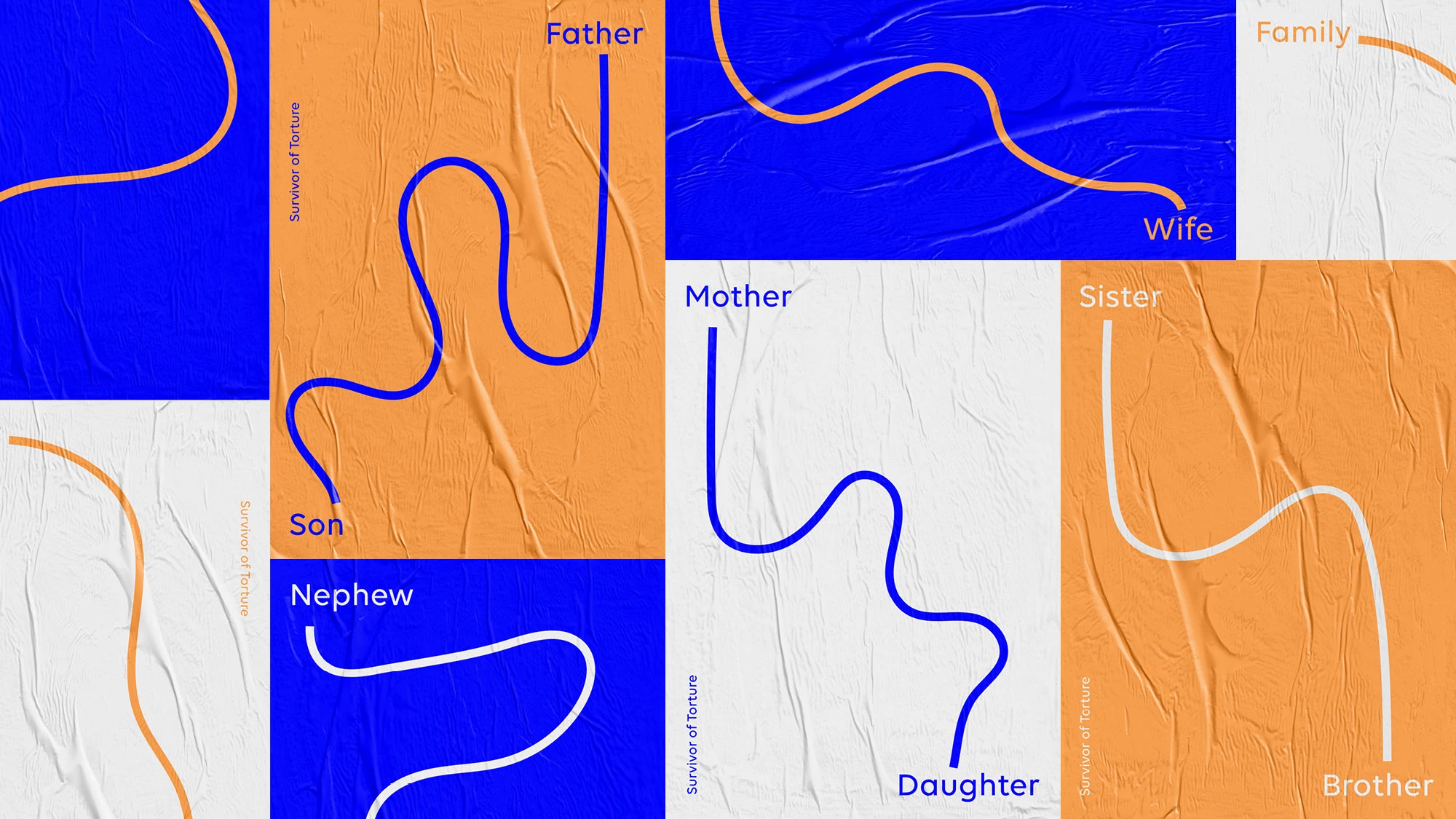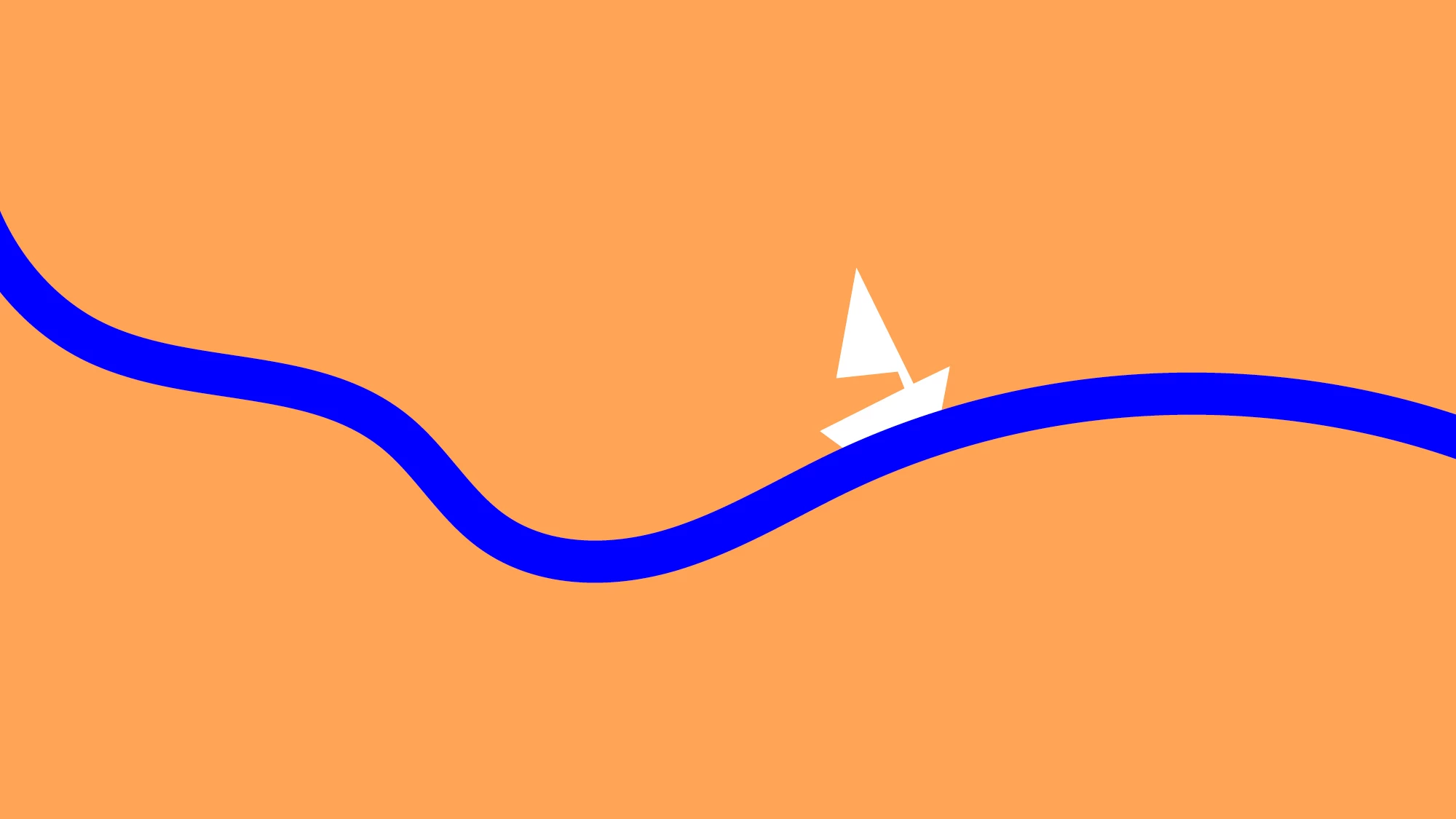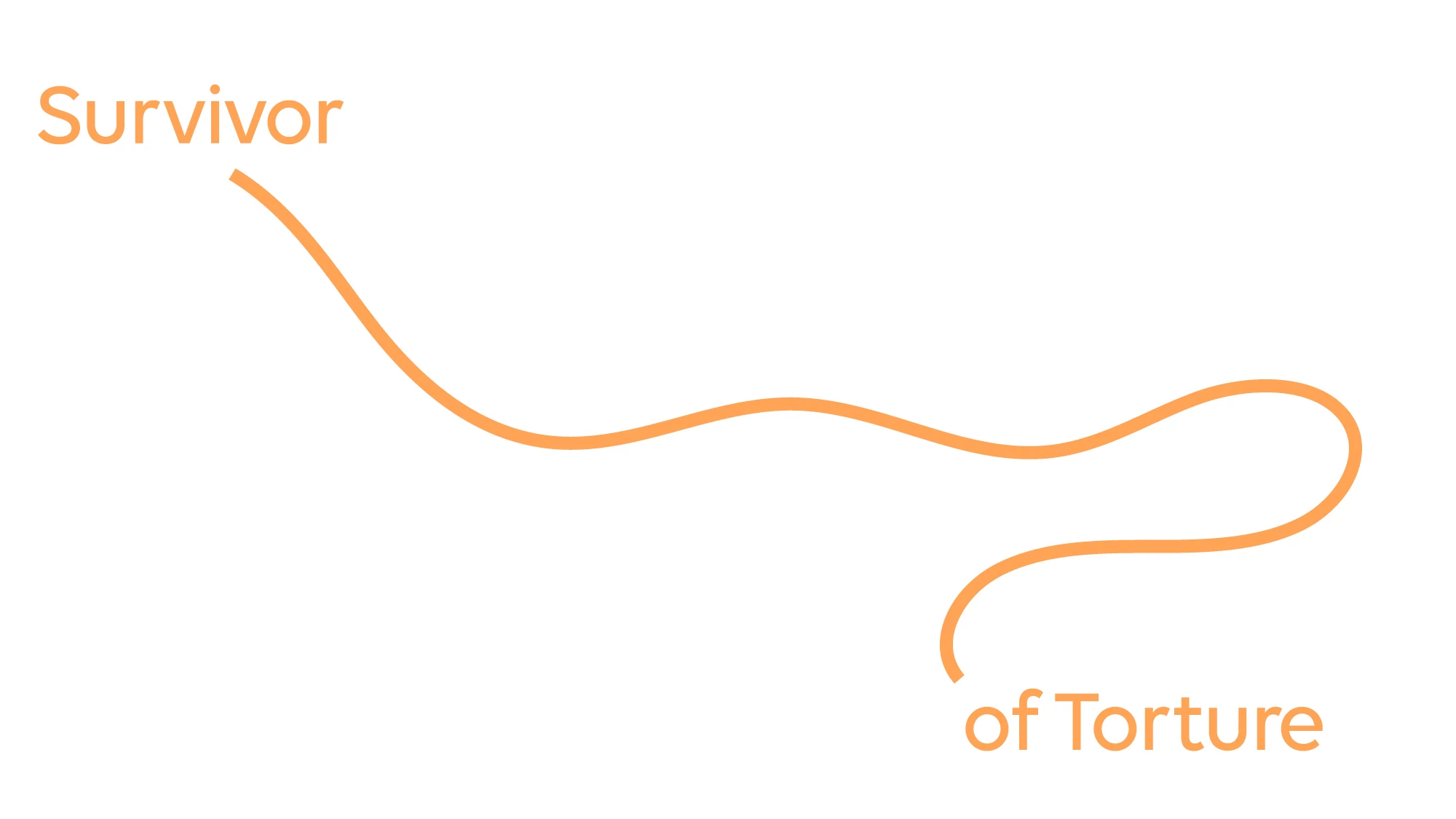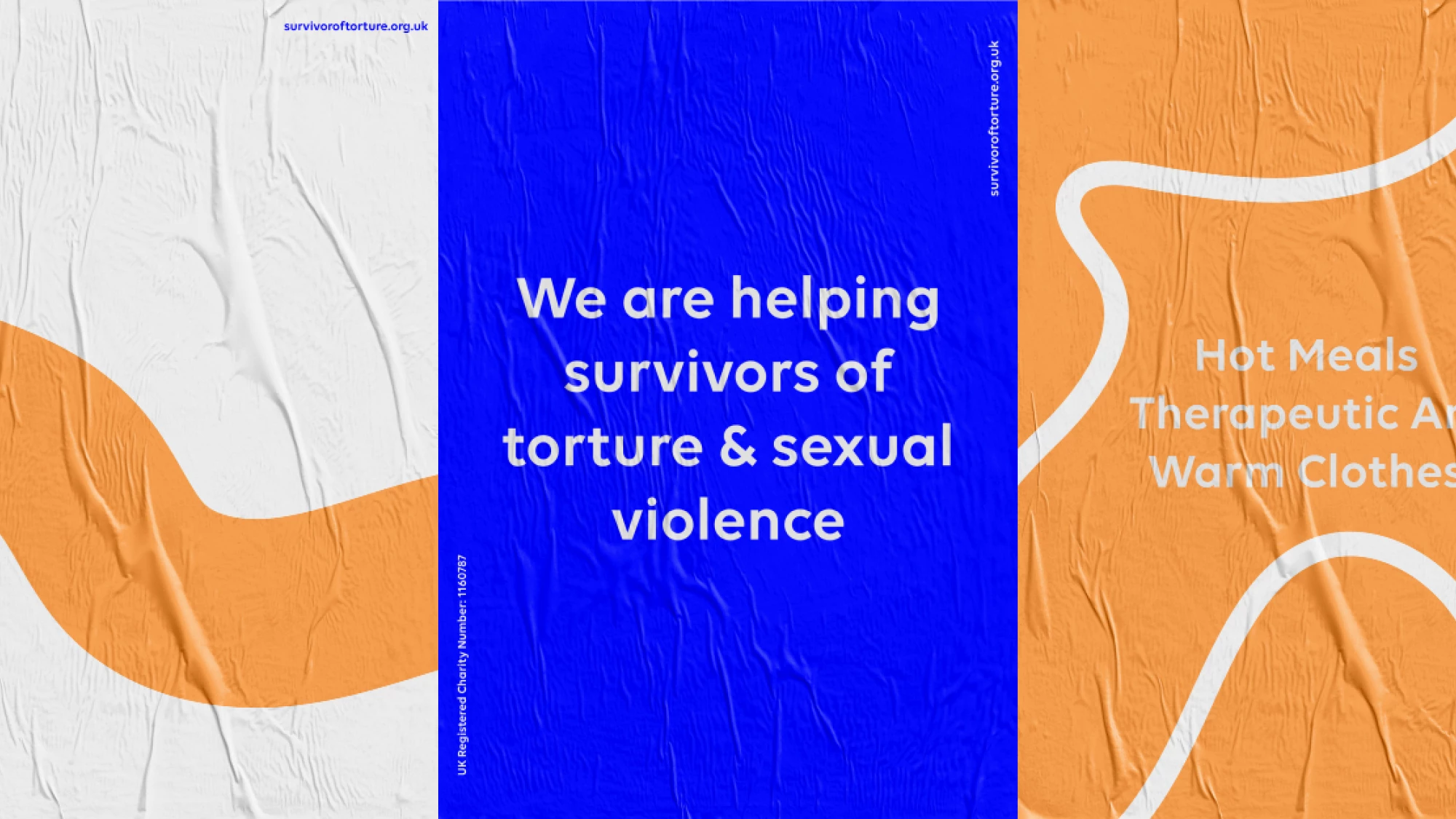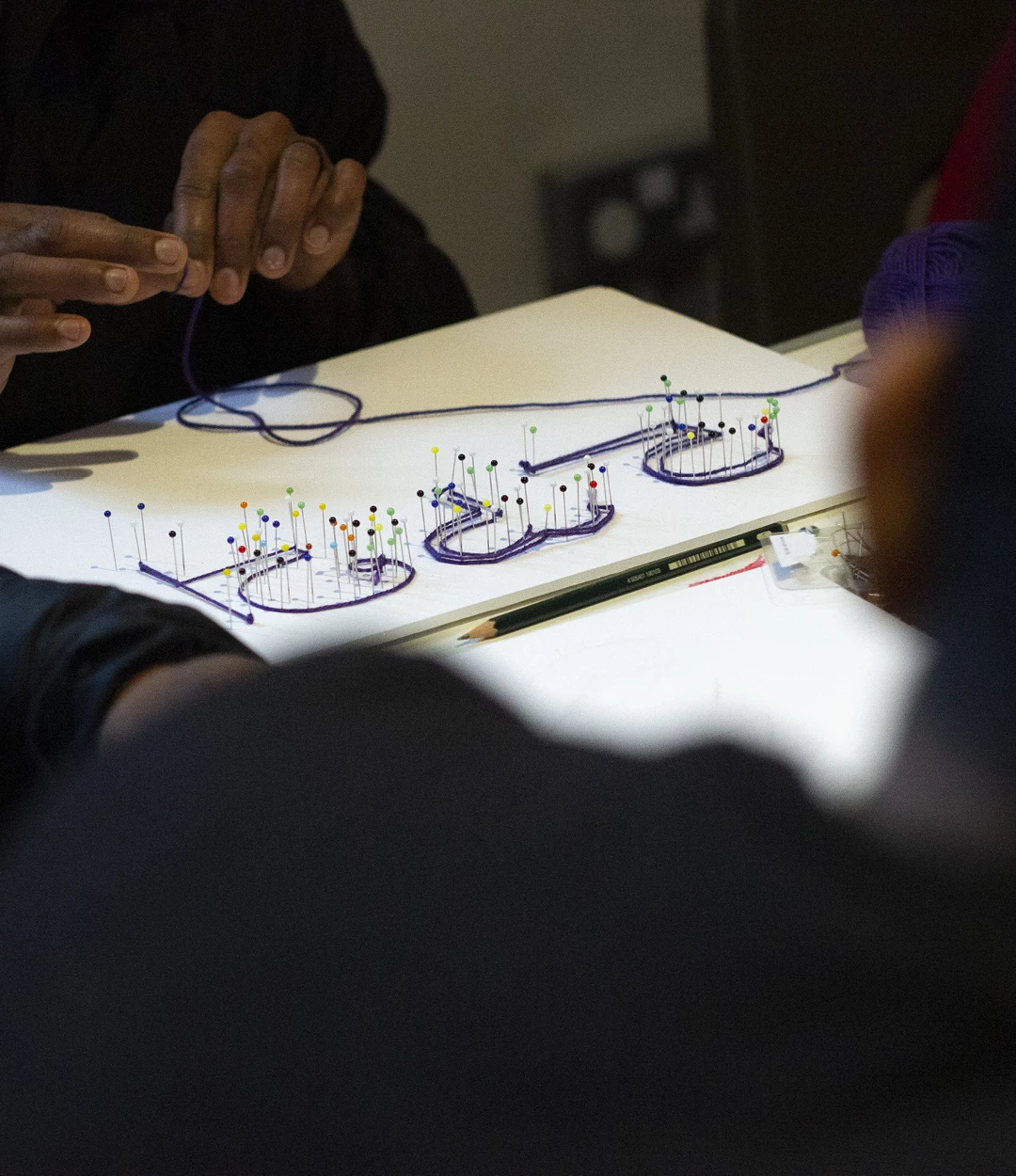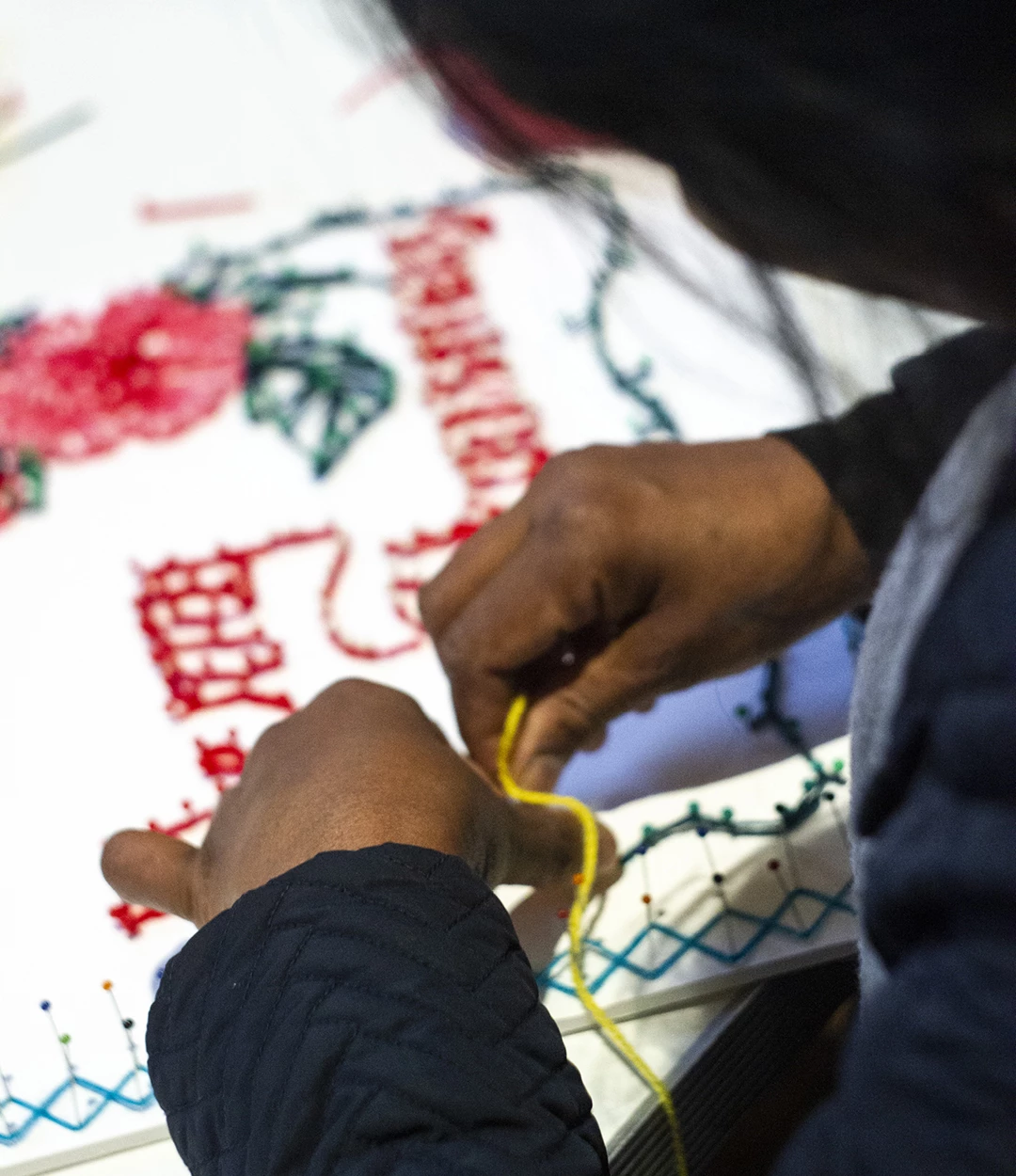 Helping survivors turn a corner and not fall through the cracks of society.