STUDIO BONN – Exploring challenging topics
Cause
Climate Change / Human rights + accountability

Services
Visual Identity / Strategy / Motion



As kindred spirits in the exploration of challenging topics, we were approached by STUDIO BONN to build visual identity for Global Nerve Systems. 
Context
STUDIO BONN at Bundekunsthalle runs a series of talks called Global Nerve Systems exploring the changing dynamics of what society deems valuable, the covert class struggle through culture and the connection between culture and populism.

Approach
Building on the visual identity we created for the United Nations University flagship report, we designed 3D representations for each theme and physically mashed them together to express the interconnections in a faster, more engaging way. This forms the backbone of the STUDIO BONN talks identity.
Speaking at one of the events "Global nerve system: how world wide disasters are interconnected", together with Zita Sebesvari (Deputy Director of the Institute for Environment and Human Security), TEMPLO's Creative Director Pali Palavathanan explained how the challenges of climate change can be presented in a way that makes solutions visible.
Sebesvari and Palavathanan shared their global view with the artist Grace Ndiritu, who incorporates diverse Indigenous economies and knowledge systems into her work. 

Impact
The visual identity is rolling out now as STUDIO BONN launches its second series of talks.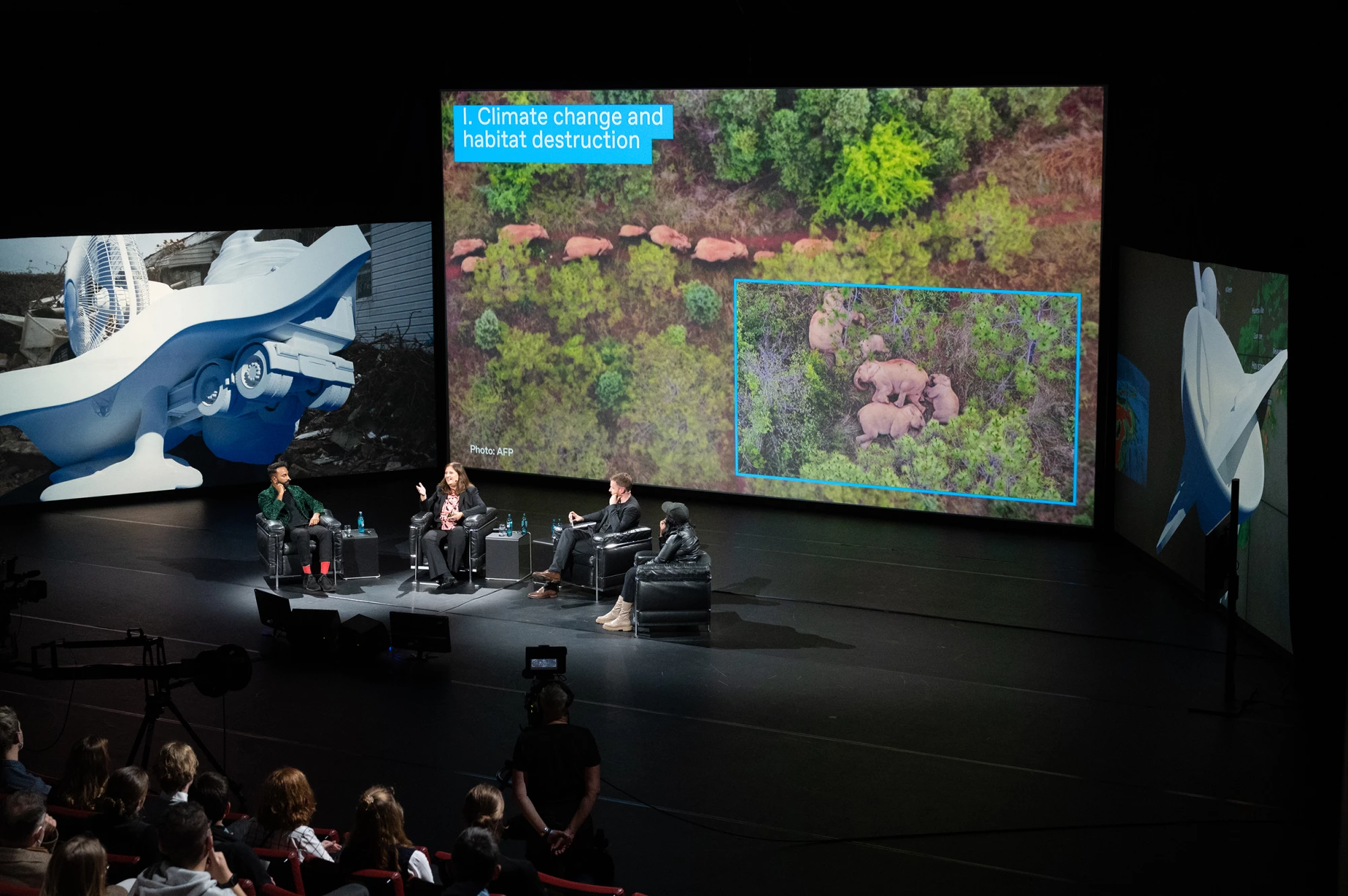 Presenting the challenges and topics of our time in a way that makes the solutions visible.