Dignity in Dying – Campaigning for end of life choice 
Cause
Human rights + accountability

Services
Visual identity / campaign identity / Messaging / Motion / Events / Social media / Merchandise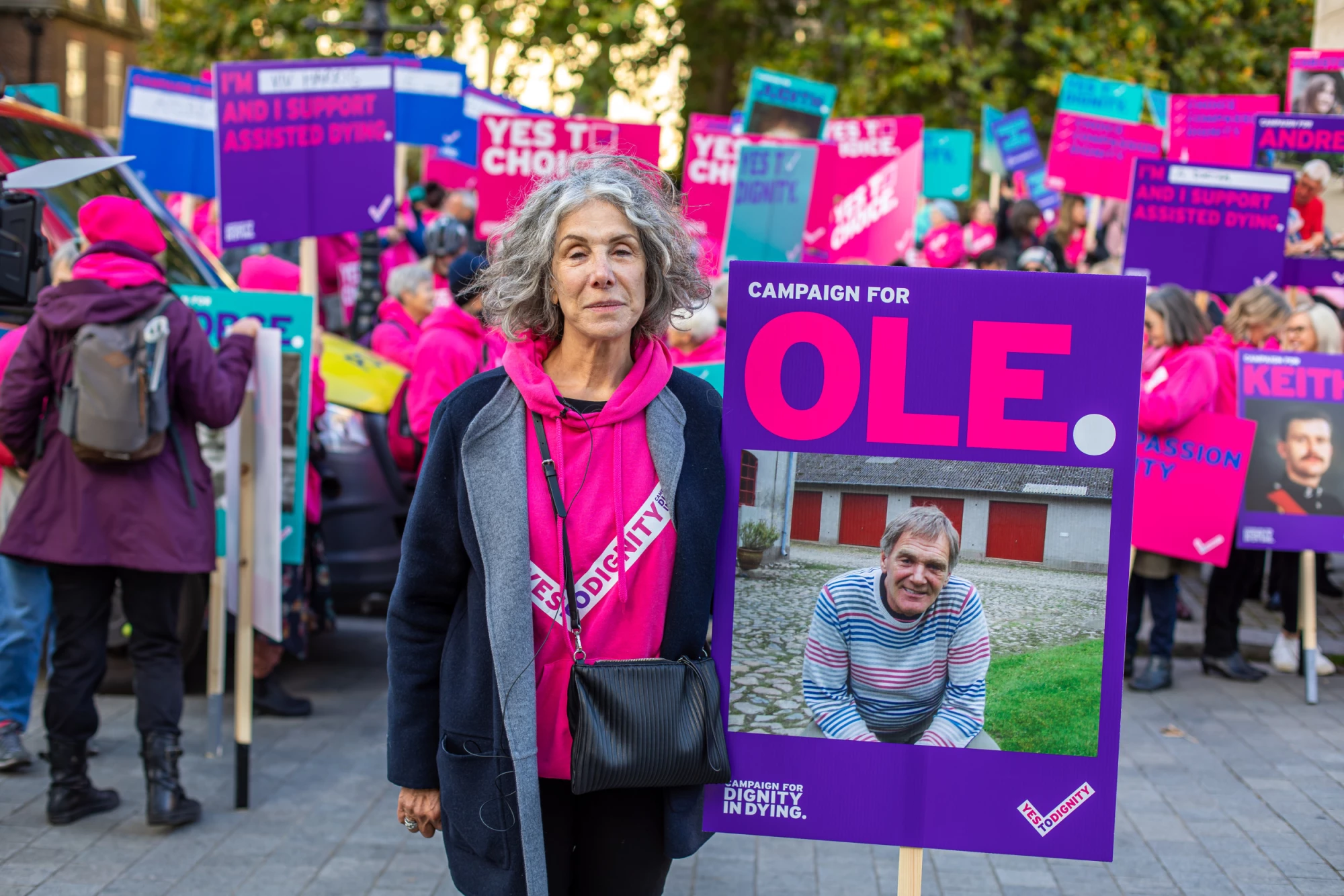 In many ways death and end of life choice are still taboo subjects. But having seen the positive power of end of life choice first hand, we were compelled to collaborate with Dignity in Dying and be a part of the fight for legalised end of life choice in the UK. Our work together spans everything from a brand refresh through to demonstration materials, campaigns and flagship reports.
Context
Dignity in Dying is a nationwide campaigning organisation funded by voluntary contributions from members of the public. The organisation is independent of any political, religious or other affiliations. Dignity in Dying campaigns for choice over where we die, who is present and our treatment options. Access to expert information on our options, good quality end-of-life care and control over how we die, our symptoms, pain relief and planning our own death.

Approach
We began by creating a joined up, more energised and active brand that better connects the dots for maximum impact at every point in the organisation. We established the building blocks of the brand and defined the relationship between Dignity in Dying and its sister charity Compassion In Dying. 
We are used to the nuances of conveying complex themes and so we centred the refreshed brand around bold messaging and illustration that has a duality and double meaning. The bold, eye-catching materials consciously avoid imagery of hospitals, medical references and elderly hands. We turned the volume up on an existing brand to build a visual language that both speaks to governments and parliamentarians, and enables members on the ground at a grassroots level.

Impact
The campaign is gaining real traction and momentum. The British Medical Association has changed their vote from 'against' assisted dying to 'neutral'. In Scotland there is a proposal for a Member's Bill to enable competent adults who are terminally ill to be provided at their request with assistance to end their life and to provide for the collection and reporting of relevant data.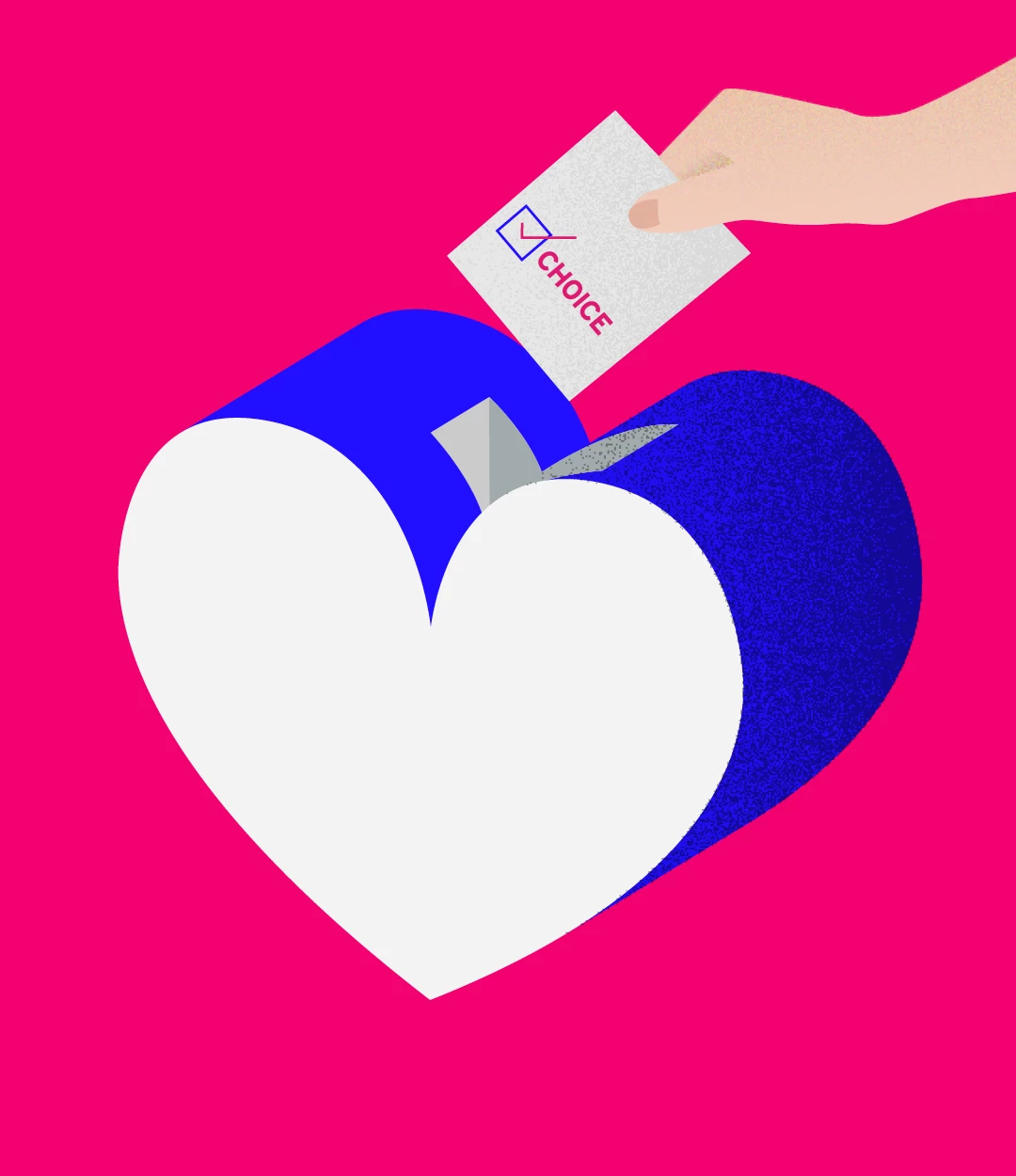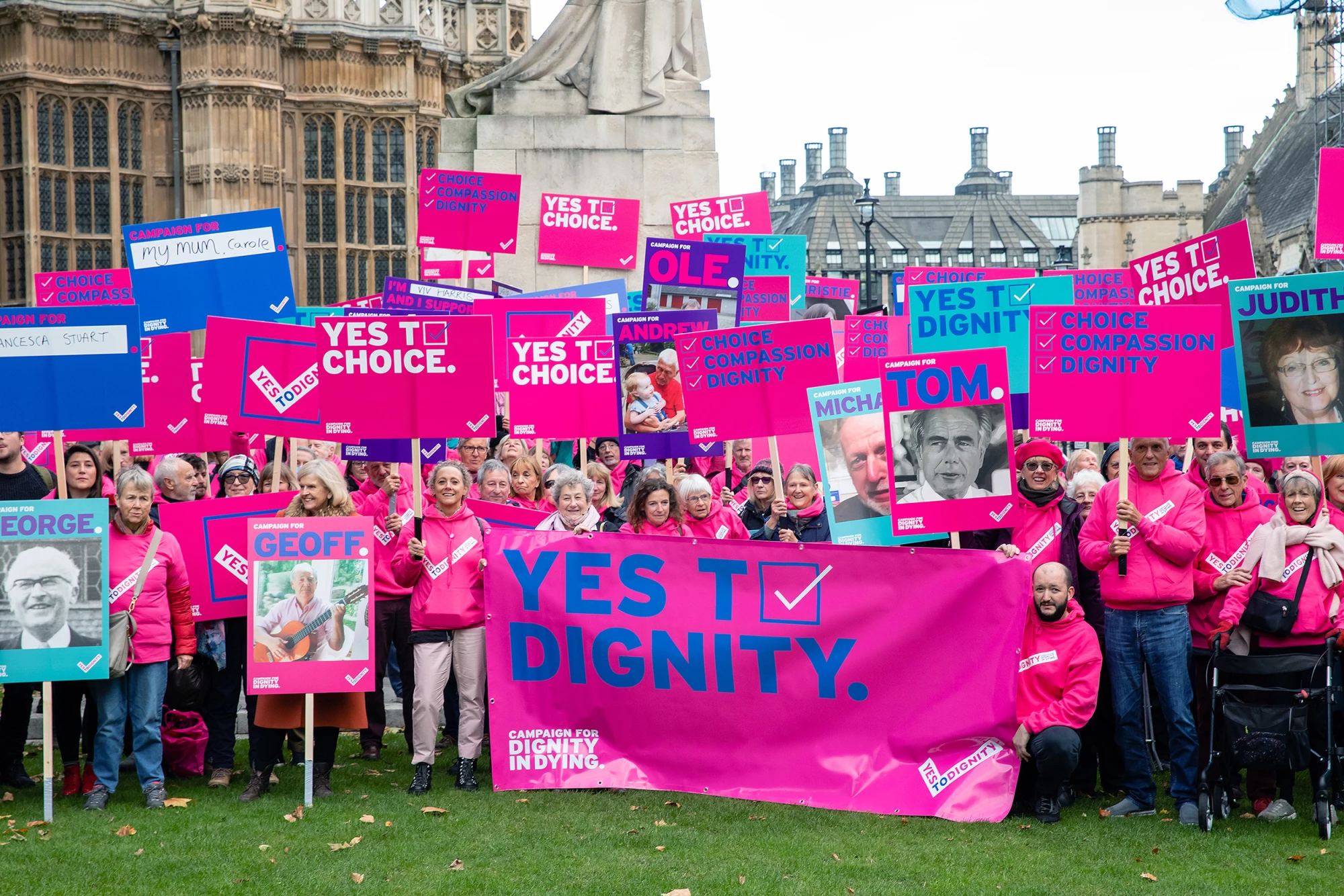 Yes to Dignity. Giving a voice to end of life choice.